NON-DESTRUCTIVE TESTS (NDT)
SAFETY ABOVE ALL
NON-DESTRUCTIVE TESTING SERVICES (NDT): PRESENTATION
At Grupo Roales we offer Non-Destructive Testing (NDT) services.
Non-Destructive Tests are those that verify the quality and physical properties of objects and materials without altering their physical, chemical, mechanical or dimensional structure.
NDTs allow for the detection of:
Discontinuities or defects
Corrosion assessment
Deterioration by environmental agents
Stress determination
Leak detection
Thickness control
Thickness measurements on one side
Coating thickness measurements
Fill levels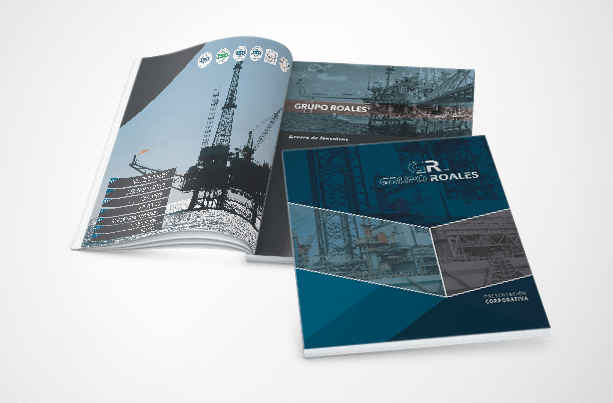 Download
Executive Presentation of
Grupo Roales S.A. de C.V.
(PDF)
We have a wide range of services, which we put at your disposal, which we manage through professional supervisors and specialized personnel, with experience and dedicated to your area of specialty. Below are the main specialties we offer:
This technique is the most used for its simplicity, speed and economy of application. Visual inspection is the first step in any evaluation.
INSPECTION WITH PENETRATING LIQUIDS
This technique is generally used to show surface discontinuities on almost all non-porous materials (surfaces with excessive roughness or flaking) such as metals, ceramics, glass, plastics, etc.
They offer great advantages since they perform a much faster and more precise analysis, allowing to identify more precisely the defects or discontinuities, although it is also used to detect surface defects, to define surface characteristics such as: measurement of corrosion and thickness.
It basically consists of magnetizing the part to be inspected, applying the magnetic particles (fine dust from iron filings) and evaluating the indications produced by the grouping of the particles at certain points.