CONSTRUCTION AND CIVIL WORK
FROM THE ENGINEERING OF THE PROJECT TO THEIR TERMINATION
CONSTRUCTION AND CIVIL WORK SERVICES: PRESENTATION
At Grupo Roales we are aware of the importance of the Quality of Construction Services, we strive every day to be at the forefront in the area of technology and equipment for the realization of Projects, Supervision and Construction of Works, with updating our staff, which is reflected in results, which give us the certainty of total customer satisfaction.
Grupo Roales contributes to the success of our clients by satisfying their needs related to the services we offer in engineering, construction, industrial maintenance and industrial facilities, providing them with technical, economic solutions of high added value, and we also maintain a serious commitment to safety, health and the environment, and we support all the actions that are necessary to guarantee the safety and health of the personnel, as well as the integrity of the facilities where we carry out our work.
Protecting the environment is essential in our operation, so we offer the information and resources necessary to keep our operations in harmony with the environment.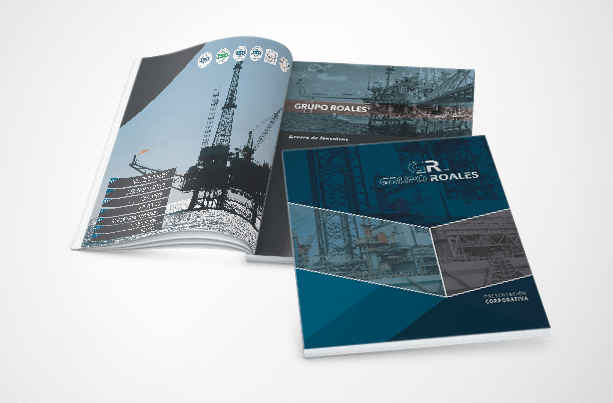 Download
Executive Presentation of
Grupo Roales S.A. de C.V.
(PDF)
We have a wide range of services, which we put at your disposal, which we manage through professional supervisors and specialized personnel, with experience and dedicated to your area of specialty. Below are the main specialties we offer:
Conceptual, basic and detail engineering.
Construction of civil, structural and architectural works.
Supervision and Administration of constructions.
Project Management.
Studies and Consulting.
Executive Projects.
Quality Control (Standard S.C.T.).
Topographical studies.
Studies of Soil Mechanics.
Infrastructure and Maintenance Works.
Paving works.
Quality Control Team
Laboratory of terraces
Laboratory for flooring
Concrete Laboratory
Vehicles and computer equipment
VHS frequency radios and TWR frequency radio
Trailer Office
MACHINERY FOR TERRACERIES
Impact Compactor
Vibrocomparator
D-85 Komatsu Tractor
Caterpillar 815 B Tractor Compactor
Caterpillar 416 C Backhoe
DINA water pipes
Bob Cat with milling machine
Caterpillar paver
4 and 12 ton compactors
Pneumatic Compactor
8,000 liter oil company.